A couple months ago I posted my top 5 favorite TV shows & I really loved seeing what everyone else's faves were in the comments. After I put my list together, I realized 5 isn't enough, so this is a follow-up for my favorite TV show honorable mentions! Let me know what you like to watch in the comments cuz I'm curious & need to know.
SHAMELESS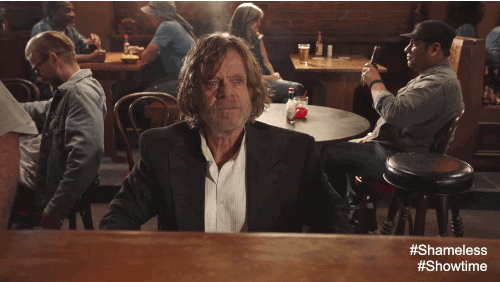 This one is still on the air, so typically I wouldn't add it to my list, but it's too good not to. The acting is excellent and the characters are hilarious, just a great watch.
2. WEEDS
I really love this actress and she does a fantastic job in Weeds. One of my fave TV show intro songs as well, Little Boxes sung by various different people. Just a mum trying to make ends meet, classic.
3. CALIFORNICATION
I don't care who you are, Hank Moody is pretty cool. He's a struggling writer going through some stuff, but he uses humor to cope, so he definitely provides some laughs.
4. BLOODLINE
So. Fucking. Good. The cast does a spectacular job telling the story of a family who has a few too many secrets that need to stay in the past. So many familiar faces in this Netflix Original, I wrote a review if you wanna know more!
5. BOARDWALK EMPIRE
This one is set in the era of prohibition when alcohol was banned. Really great acting (especially from Steve Buscemi) and really interesting to see how different life was back then.
What are YOUR top 5 favorite TV shows?
MY SOCIALS: YOUTUBE • TWITTER • INSTAGRAM
JAM ☀️